A Drainage or Sump pump is a small, compact pump installed in the lowest part of a basement or crawlspace of a property. The primary job of a Sump or Drainage Pump is to help keep the area under a structure or building dry, prevent flooding, and assist in the removal of accumulated water. A Sump Pump is usually installed in a specially constructed pit, which accumulates water through drains or by natural water migration.
Below are some of the most popular drainage / sump pumps available through Just Water Pumps
Davey D15VA Vortex Sump Pump
A Davey all-rounder, the General Purpose Vortex Sump Pumps are able to pump clean or grey water of neutral pH, with some soft or fine solids. Suitable applications include sump emptying, septic effluent disposal, water transfer or pumping of light slurries and factory waste. The D15VA models are suitable for pumping clean water or grey water containing some small, soft solids. The vortex, open impeller design is less susceptible to blockages.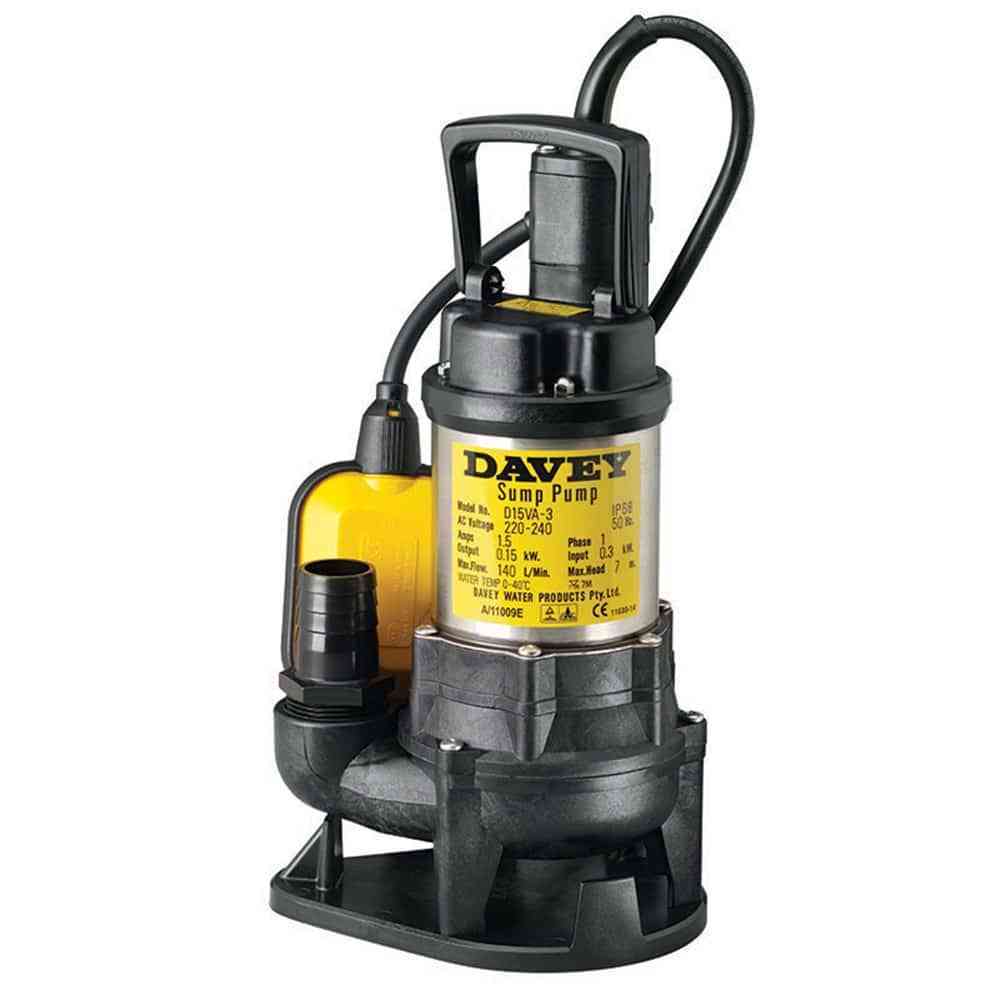 Claytech ProsubC6
Used for screened grey water applications, like domestic washing machine water. The float switch is integrated into the pump body allowing it to operate in small tanks or pits. Switching from automatic to manual is as simple as flipping a switch allowing water to be removed down to a depth of 3mm. Normal operation switch on at 115mm and off at 50mm.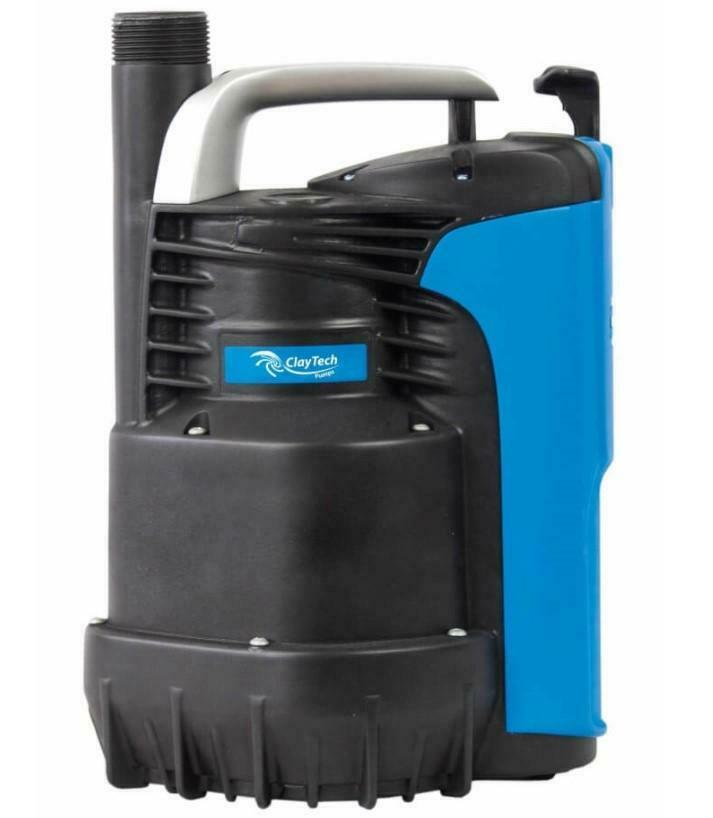 Grundfos Unilift KP150-Niro
The Grundfos KP150-A-1 Niro is a strong and reliable submersible pump manufactured completely in 304 stainless steel and is suitable for pumping rainwater, storm water and, grey water without stringy filaments and is capable of passing solids to 10mm in size. We supply this pump with a Niro style automatic vertical float switch so that the pump will start and stop automatically. The pump is supplied with 5m of cable and has a 32mm female BSP outlet ready for use.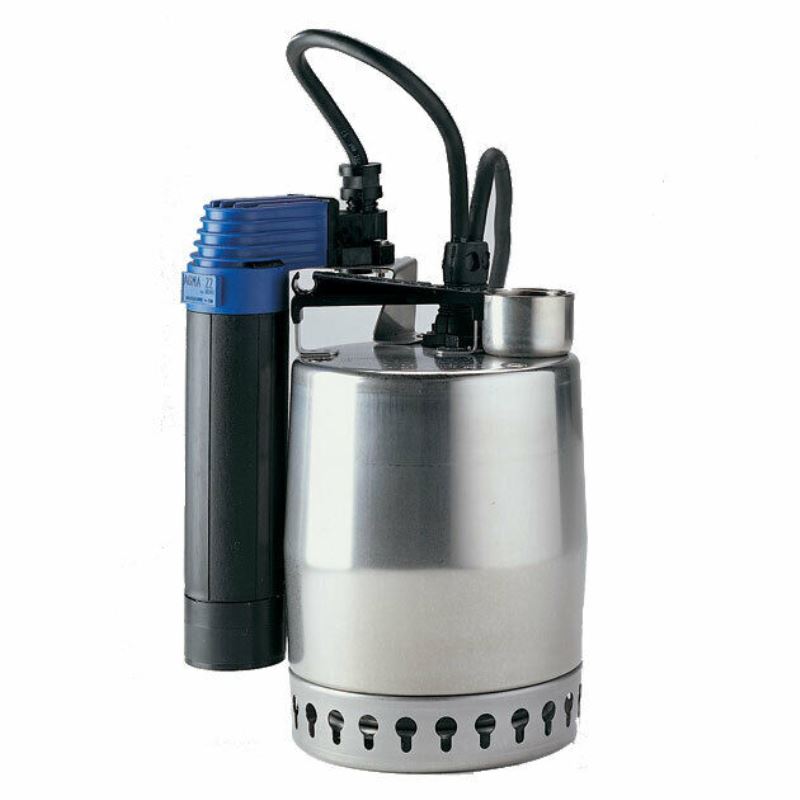 Grundfos Unliift AP35
The AP35 pumps are submersible pumps, specially designed for pumping wastewater and domestic sewage or any other non-aggressive liquid containing solid matter up to 50 mm. Unilift AP Basic pumps single-stage pumps are fitted with a vortex impeller. All Unilift AP Basic pumps are made of stainless steel, with a composite baseplate. The Unilift AP Basic range is designed for submerged operation, either free-standing on the base plate or installed using an auto coupling. The pump inlet is designed to prevent to large particles from entering the pump. All Unilift AP Basic pumps are supplied with float switch, for automatic operation.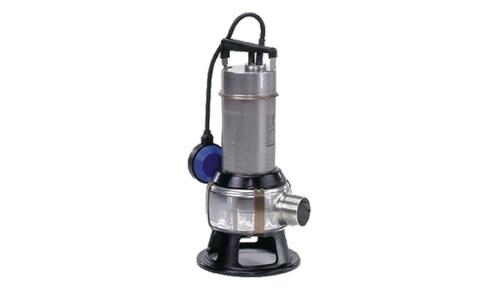 HS Series Submersible Commercial Construction Auto Pump
Designed for de-watering of construction sites, pits, storm water and basements where there is abrasive material. Features include :- Industrial grade coating, Stainless Steel Handle, Easy service round style float, Corrosion resistant pump components, Automatic and manual operations available, Dual mechanical seal in oil bath, silicon carbide/silicon carbide + carbon ceramic, Fitted with semi-vortex, urethane coated impeller which allows pumping of suspended solids, sandy and stringy material.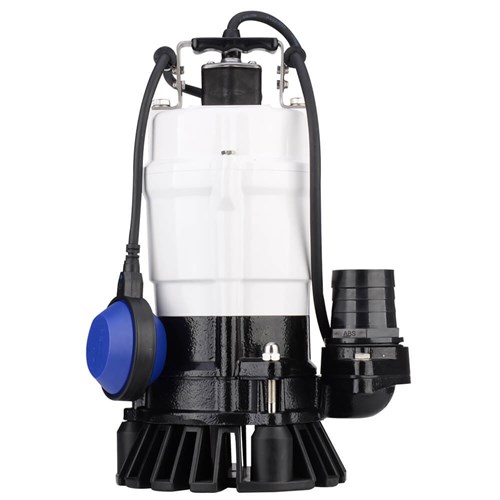 What types of sump pumps can I buy?
Automatic or Manual. An automatic sump pump has a switch attached that activates the pump when the water reaches a certain height and turns the pump off when the sump pump has drained the water. A manual sump pump must be turned on and off manually, and you will find on some models you can pump down to approx 3ml with a manual sump pump.
The selection of a sump pump depends on the application in which it will be used. To select the appropriate sump pump consider the following factors:
1. Automatic vs. Manual Operation: Selection of a manual sump pump means that you will turn the pump on and off when appropriate. Selecting an automatic sump pump means that a switch is wired to the sump pump to turn it on or off at appropriate water levels. Automatic switches include pressure switches, low level pressure switches and float switches.
2. Horsepower: Sump pump horsepower will vary from 1/4 horsepower to multiple horsepower.
3. Head Pressure: The head pressure of a sump pump describes the maximum height that the pump will move water. For instance, a sump pump with a 15' max head (also called a shutoff head) will pump water up 15' before it completely loses flow. Other considerations may be added to overall head pressure, including loss from elbows/bends and friction loss from long horizontal runs.
4. Cord Length: The cord length of a sump pump describes the length of the power cord. It is also important to consider the length of the cord of any special switches that may be connected to your pump.
5. Phase & Voltage: Sump pumps are available in single and three phase.
6. Backup System & Alarm: If redundancy and an alert system are vital for operation of your sump pump, consider a backup system and/or alarm.